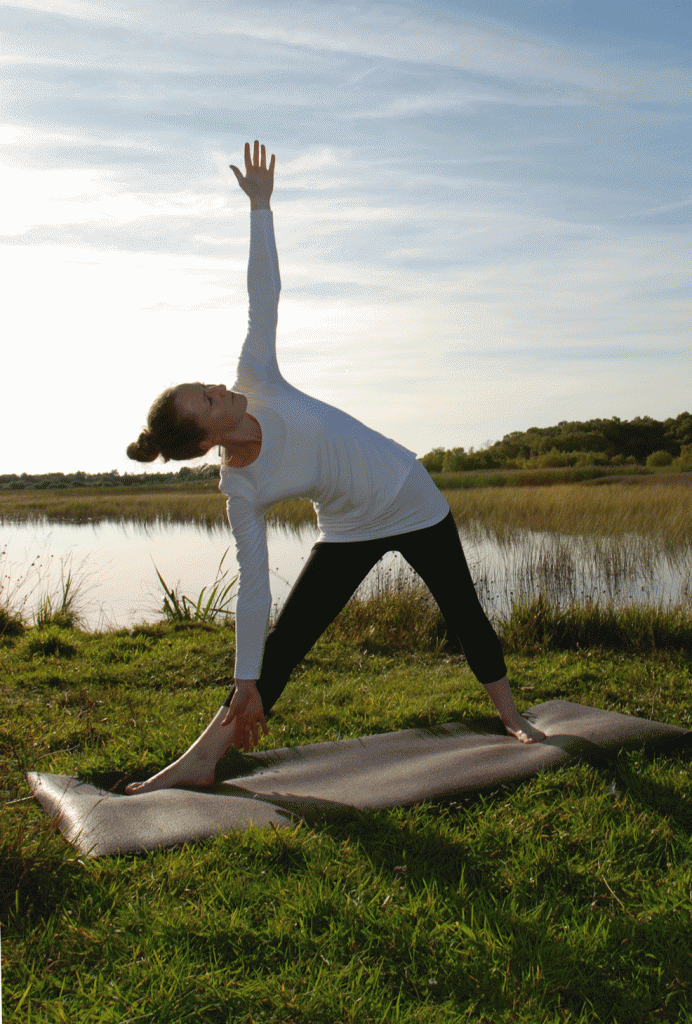 This is a gentle class with an equal balance of physical exercise, breathing techniques and relaxation.
It focuses on the fundamental building blocks of Yoga Asana (postures), develops an understanding of safe alignment principles and mindful breathing to balance the mind.
It's suitable for all, especially those looking for a slightly slower, gentler style of Yoga. Students are encouraged to move at their own pace, to explore and listen to the feedback from their body. Alternative variations and posture modifications will be offered to allow people to develop strength, balance and flexibility at their own pace.
Each class finishes with a deep 10 minute relaxation.
With regular practice Hatha Yoga releases tension from the body and restores energy levels. The central nervous system unwinds and relaxes helping to release the daily stress of a busy lifestyle. This can bring a sense of well-being back into your life where you feel balanced and invigorated, centered in body and mind.
---
To view the latest Timetable
Other styles Hatha Somatic Yoga, Flow Yoga
Some tips for anyone new to Yoga