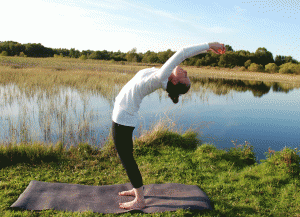 This class moves mindfully with the breath. Combining the alignment principles of Hatha Yoga with the breath awareness of Vinyasa, we flow in and out of postures allowing the breath to guide us.
Through each class, we explore a variety of Asana with both a flowing and slower pace, finding new ways of moving. The classes cultivate a balance between strength and ease, flow and stillness, stability and flexibility. Each class winds down with a calm finishing sequence and shavasana, a deep relaxation.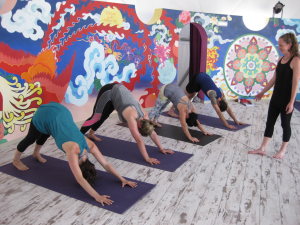 Over the duration of each course we establish a solid foundation of safe alignment for structural integrity and breath focused awareness through classical Hatha Yoga Asana (postures). We will develop our knowledge of each Asana individually, then we learn to link them together with the breath into a flowing sequence. Flow Yoga is suited to those looking for a slightly faster style of Yoga. 
The sequential learning approach of each course accommodates for our individual bodies. All the postures can be modified so that anyone can gain the benefits.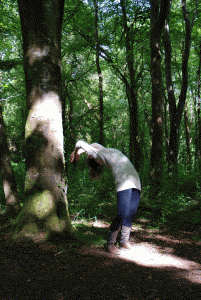 Regular practice can help to increase energy, improve general health and release tension, allowing you to feel more calm and grounded.
---
For the latest timetable
New to Yoga, click for some tips
Interested in Group or Private Yoga
What other styles Hatha Yoga, Hatha Somatic Yoga